Since it's my birthday I decided to have a little giveaway. I'm offering this clear-mount hostess set called Because I Care and a 6x6 Patterns Pack, both from Stampin' Up. Here's all you have to do:
1. leave a comment to get one entry.
2. become a follower of my blog and leave another comment saying you did this to get a 2nd entry.
That's it! Be sure you have your blogger account set to show your email or leave it in your comment. I'll close this giveaway in one week (September 28th).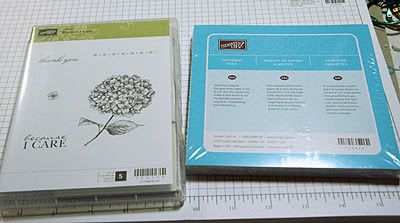 It's a really pretty set and these little paper packs are awesome. I have a big stack of all the different ones that have been offered over the years.