There's been a lot of talk lately about storage so I took some pics of what I use for my nestabilities and copic markers. I will post two cards later tonight also but didn't want to put too much in one post.
So anyway, a while back I posted about storing nestabilities in a notebook using mat board and magnets. It was great as long as I didn't use it but as soon as I flipped through pages to find what I wanted, the dies would fall off. So I am using this now and so far I love it. How could I not-it is SO cute!!
The outside (the cute part)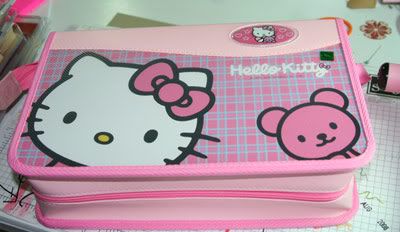 the inside: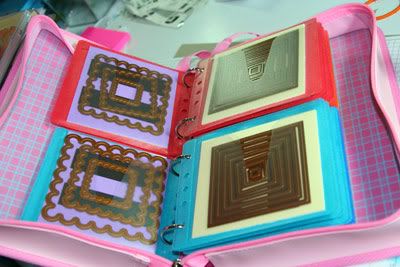 and I can even fit my long ones in there although I may try to find some pages where the two slots are on a single long page.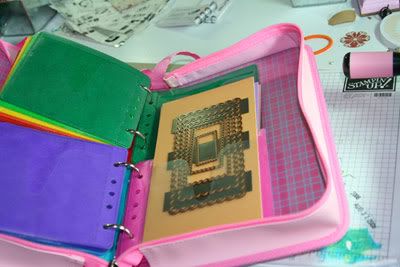 Copics: I use the Quickutz Magpie storage system for my copics and a lot of my other goodies. I keep my copic-safe inkpads in one of the drawers and the other one holds sponges (which I barely use so I may put them somewhere else and use the drawer for something I use more often).