I am completely out of mojo lately so I took this almost directly from the Stampin' Up demo magazine. I changed it a little. Not much. Not sure how happy I am with it but guess what-my mom is getting it anyway.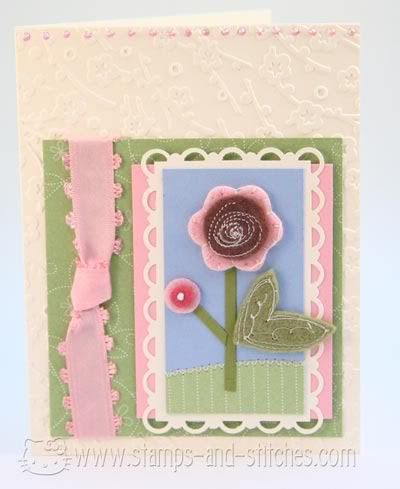 Embossing folder from Provo Craft, liquid pearls from Ranger. Everything else is from Stampin Up.
Also this came in the mail today-Moda's Tweet Tweet jelly roll!! I have been wanting this ever since I saw the preview. I'll soon be getting this in layer cakes and charm packs too, and probably some yardage too. I love it.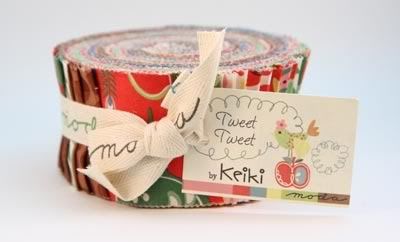 my favorite view: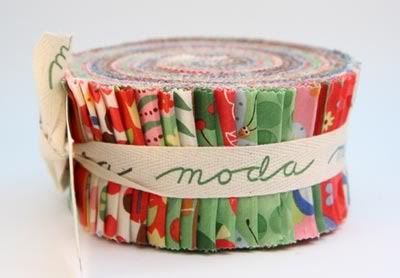 or maybe this one: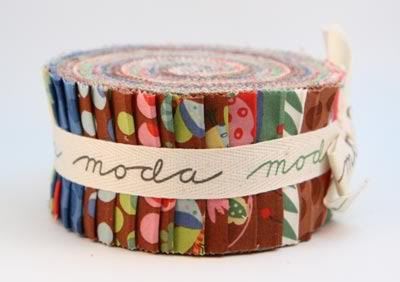 or wait-I like this one: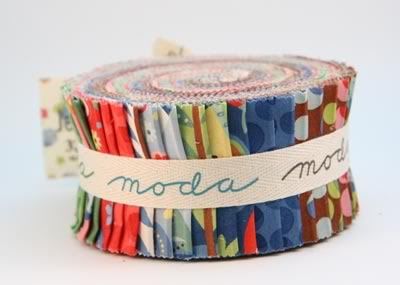 Forget it. I like them all. I also got this today-I can't wait to make something from it!